Shh by Jocelyn Dexter
English | 2020 | Mystery & Thriller | ePUB | 350 KB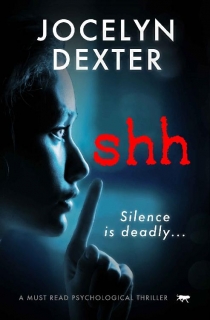 Silence can be deadly…
What's the best way to frighten a Deaf person?
Turn off the light.
It sounds like the beginning of a joke, but it isn't funny at all.
Annie Black, who is profoundly deaf, finds herself at the heart of a set of brutal murders. Teaming up with the lead Detective, the pair attempt to understand the psychology driving the killer.
Having a voice, and being able to read not only lips, but body language, Annie realises that the killer is targeting people she knows.
And Annie has lots of friends. Friends now at risk.
Desperate to save those around her Annie and the police find themselves in a race against time to save people in the deaf community.
And as the murders escalate, the killer's obsession grows.
Will the police untangle the killer's motivation before it's too late for Annie?
https://uploadrar.com/szx2bz58srx7
https://dropgalaxy.in/ej4aipzd8ztn
https://www.sendspace.com/file/3fw4km