Virus Hunters by Bobby Akart
English | 2020 | Mystery & Thriller | ePUB | 517 KB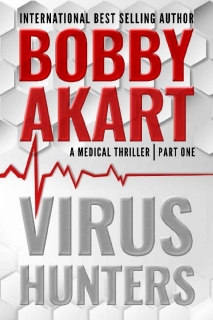 Dr. Harper Randolph listens to dead men tell their tales.
From the imaginative mind of international bestselling author, Bobby Akart, comes a series ripped from today's headlines. Meet the Virus Hunters, the disease detectives on the front line of a never-ending battle to save humanity from viruses one-billionth our size.
When visitors to Las Vegas begin dying from an unknown virus, Harper Randolph, Doctor of Medicine and Epidemiologist with the Centers for Disease Control and Prevention (CDC) is asked to lead the investigation to track down patient zero while keeping what's happening in Vegas, in Vegas.
The world is grappling with an issue of enormous scale and human impact. In the arms race with deadly pathogens, there can be no final peace. The only question is whether we fight well or poorly. Defeat means massive disruptions to our daily lives, huge losses economically, and death.
The Virus Hunters travel the globe as disease detectives, chasing deadly acts against humanity committed by microbes one-billionth the size of their victims.
https://uploadrar.com/52qhzg1e8hlz
https://dropgalaxy.in/56drmjbnkw51
https://www.sendspace.com/file/dlgpv4