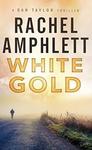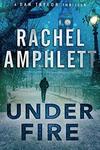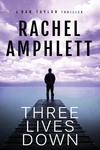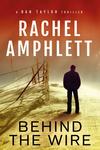 Rachel Amphlett - Dan Taylor Series (1-4)
| Mystery/Thriller/ Historical | ePUB/MOBI | 3.11 MB|
White Gold #1
A haunted man. A murdered friend. A deadly enemy.
Dan Taylor's career as a bomb disposal expert in the British Army ended when an IED killed three of his team and left him scarred for life. On the brink of self-destruction, Dan struggles to cope with the nightmares that haunt him.
Until the day an estranged friend leaves a voicemail message for him, moments before he is assassinated in cold blood.
Plunged into a global conspiracy, Dan must unravel the research notes that Peter Edgewater left behind and locate an explosive device being smuggled towards London by a secretive organisation hell-bent on protecting its assets – and time is running out.
Under Fire #2
An explosion rocks a Qatari natural gas facility… a luxury cruise liner capsizes in the Mediterranean… and someone has stolen a submarine…
Dan Taylor doesn't believe in coincidences – but can he convince his superiors they are next in the terrorists' line of fire?
As Britain enters its worst winter on record, Dan and his team fight to ensure the country's energy resources are protected. At all costs.
In an action-packed adventure from the Middle East through the Mediterranean to London, Dan and his team are on a quest which will test every choice he makes. Assisted by the enigmatic Antonia Almasi, Dan realises he faces an adversary far greater than he ever imagined.
And not everyone is going to survive.
Three Lives Down #3
Dan Taylor survives two attempts on his life, and discovers the rest of his team missing.
Now a terrorist group has stolen a radioactive isotope from a top secret government project.
With the Prime Minister determined to re-negotiate the country's place in the European Union, and deals being struck behind closed doors, Dan stumbles across a plot that will shake the country to its core.
Can Dan stay on the run long enough to prevent a nuclear disaster on British soil?
If his mission fails, his enemies will overthrow the British government, and Dan will be a wanted man.
If he wants to succeed, he'll have to sacrifice everything.
Behind the Wires #4
Dan Taylor is trying to keep a low profile when an old friend contacts the Energy Protection Group seeking his help.
The man's daughter is alone in sub-Saharan Africa, and her life is in grave danger.
Thrust back into active duty, Dan realises that getting Anna to safety is only half his problem. The forensic accountant holds the key to preventing Western Sahara descending into chaos, and exposing the puppet masters behind a coup d'etat.
With a group of militants financed by a regime intent on acquiring mineral assets in the conflict-torn country in pursuit and willing to do anything to stop him, Dan must draw on old survival skills and luck to make sure Anna and the evidence she has in her possession reaches safety.
Behind the wire lies a secret – a secret that people will kill to protect.
https://tusfiles.com/h4axa9di9zl8
https://www.solidfiles.com/v/mXN5x6mnQwjA7