An Errant Witch by E M Graham
English | 2020 | Fantasy | ePUB | 290 KB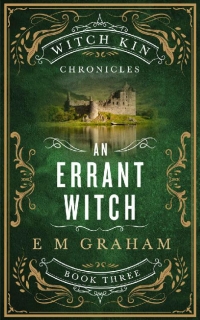 On a lonely Scottish island stands an impenetrable stone tower, which harbors a terrible secret deep within its center…
Dara Martin has been given a second chance to redeem herself in the eyes of the ruling Witch Kin. They will teach her how to wield her powerful natural magic and eventually, perhaps, to work with Hugh, on the condition she gives up her errant ways.
The tower's mystery inevitably draws her in, and while she has sworn to be open to the Kin, she must hold fast on to her own secrets or lose her only chance of freeing her mother.
And she doesn't mean to get caught up in an international rebellion against the Kin, but sometimes these things just happen.
https://uploadrar.com/1oblplk8nuzi
https://dropgalaxy.in/wvt1g1hiy80w
https://www.sendspace.com/file/str1wb