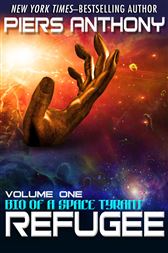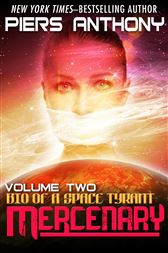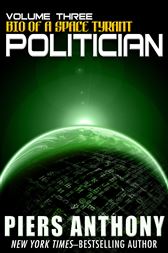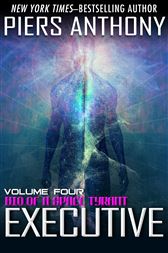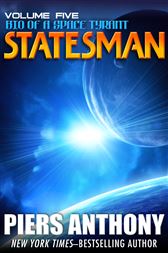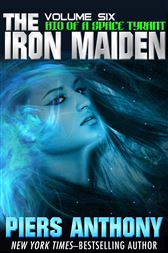 | Science Fiction | .ePub | 20.0 MB |
Bio of a Space Tyrant [goodreads]
#1 Refugee
The future tyrant begins his path to power as an asylum seeker on Jupiter in this sci-fi series opener from the New York Times–bestselling author.
Though he was later accused of every crime and sexual perversion in the galaxy, Hope Hubris began as an innocent. Because he defended his older sister against the violent lusts of a wealthy scion, Hope and his peasant family were forced to flee Callisto, one of the moons of Jupiter. Pursued by the bloodthirsty scions across the airless desert, they barely escaped with their lives. The illegal space bubble was overcrowded with refugees, all hoping to reach Jupiter for asylum.
But the space travelers had not reckoned on the terrible threat of high space—the pirates, barbaric men who rape, rob, and murder, with no thought but to satisfy their bestial appetites. It will take all Hope's ingenuity to survive, but the atrocities he witnesses will never die. There is only one way he can be rid of them . . .
Revenge.
#2 Mercenary
A former refugee rises through the ranks of Jupiter's navy in the second novel of this sci-fi series from the New York Times–bestselling author.
He was driven by violent injustice from his home moon of Callisto—and set forth to claim the epic destiny that would blaze across worlds and time. He saw his family destroyed, his sister carried off into sexual slavery, his beautiful lover killed—and he swore revenge against the murderous pirates who held the Jupiter planetoids in a stranglehold of terror.
Fired by raw courage, steeled by young might, he rose in the navy of Jupiter to command a personal squadron loyal to the death. And it was death they faced—against piratical warlords of the Jupiter Elliptic who laughed at the young commander's challenge . . . until they met the merciless fury of the warrior who would annihilate all obstacles in his path to immortal renown as the tyrant of Jupiter.
#3 Politician
From a New York Times–bestselling author: A former refugee and mercenary campaigns for president of Jupiter—even as his rival tries to brainwash him.
He awoke in a tiny lightless cell, groping for memory . . . memory that had been erased. Hope Hubris, Jupiter governor, progressive populist, warrior hero, and presidential candidate . . . a "mem-washed" tool of the enemy. And if his captors' plan worked, Hope would destroy his own political career, leaving the fate of his planet in the hands of its corrupt presidential incumbent—Tocsin.
But Hope Hubris had a destiny to fulfill. He had the cunning to discover code words that could reactivate his mind . . . the strength to resist addiction to their drugs . . . the power to win the support of his countrymen, and finally, the courage to make an agonizing sacrifice that would ensure his planet's future and his own destiny . . .
#4 Executive
To pursue his ultimate goals, the tyrant of Jupiter disguises himself as a rebel leader in this sci-fi saga from the New York Times–bestselling author.
He was shaping his times as no one before him dared, mercilessly scourging an entire planet of crime and corruption wherever he found them—and destroying anyone who stood in his way. Absolute dictator of the United States of Jupiter, Hope Hubris was destined to become the most hated and feared man of an era, a tyrant charged with countless heinous acts and sexual cruelties. Yet justice remained his fiercest passion.
Now, to insure his goals, Hope would assume an alternate identity and become a rebel—the brilliant leader in a revolution dedicated to his own overthrow. To fulfill his dreams, he would sacrifice love . . . and plunge headlong into madness . . .
Executive.
#5 Statesman
From refugee to tyrant of Jupiter, Hope Hubris is an exile of the planet he once ruled in this sci-fi saga from the New York Times–bestselling author.
This is the fifth in the series Bio of a Space Tyrant, featuring the stages in the life of Hope Hubris, the tyrant of Jupiter, and his beloved sister, Spirit.
Child of flame and terror, born and bred to violence, Hope Hubris had ruled the solar system's most powerful empire with a fierce, uncompromising passion. His was a white-hot flame of justice that scarred friend and foe alike. Yet now he left Jupiter as an exile, his autocratic rule overthrown by the one person he could not oppose. Deposed, disgraced, but forever unbroken, the tyrant's greatest hour was still to come. For only he could shoulder the burden of humanity's boldest dream: to leave behind the confines of the solar system and journey outward to the stars.
The epic of Hope Hubris comes to a blazing climax!
#6 The Iron Maiden
From a New York Times–bestselling author: The revealing final book in this sci-fi epic tracks the rise and fall of Jupiter's tyrant—from the perspective of his sister.
The final installment of the Bio of a Space Tyrant series covers the same period as the first five books, but with a twist. The Iron Maiden is told from the point of view of Hope's sister, Spirit. This book fills in the gaps when the two siblings were apart and perfectly wraps up this scintillating series!
About the Author
Piers Anthony is one of the world's most popular fantasy writers, and a New York Times–bestselling author twenty-one times over. His Xanth novels have been read and loved by millions of readers around the world, and he daily receives hundreds of letters from his devoted fans. In addition to the Xanth series, Anthony is the author of many other bestselling works. He lives in Inverness, Florida.
Piers Anthony - Bio of a Space Tyrant.zip - 20.0 MB